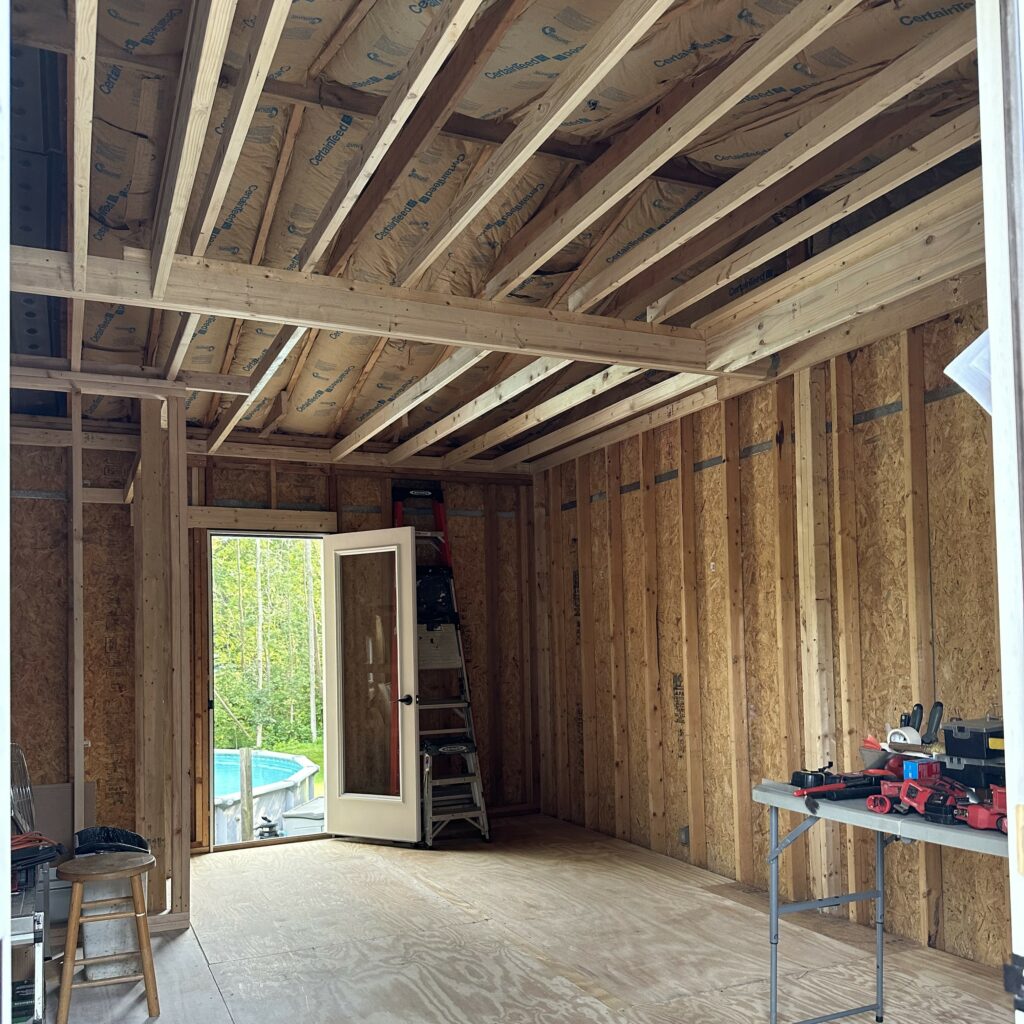 ORC Week 2 – Demo & Framing
Demo Of The Shop & Framing Of The Studio
The Before
The shop was a tight space that really didn't work well. Changing the space to be a studio seemed a much better use of space. Before any work could begin I had to file a change of use with the town and consult with our town Code Enforcement Officer and Local Electrical inspector. We were told the we were going to need to update the electrical panel that fed this space.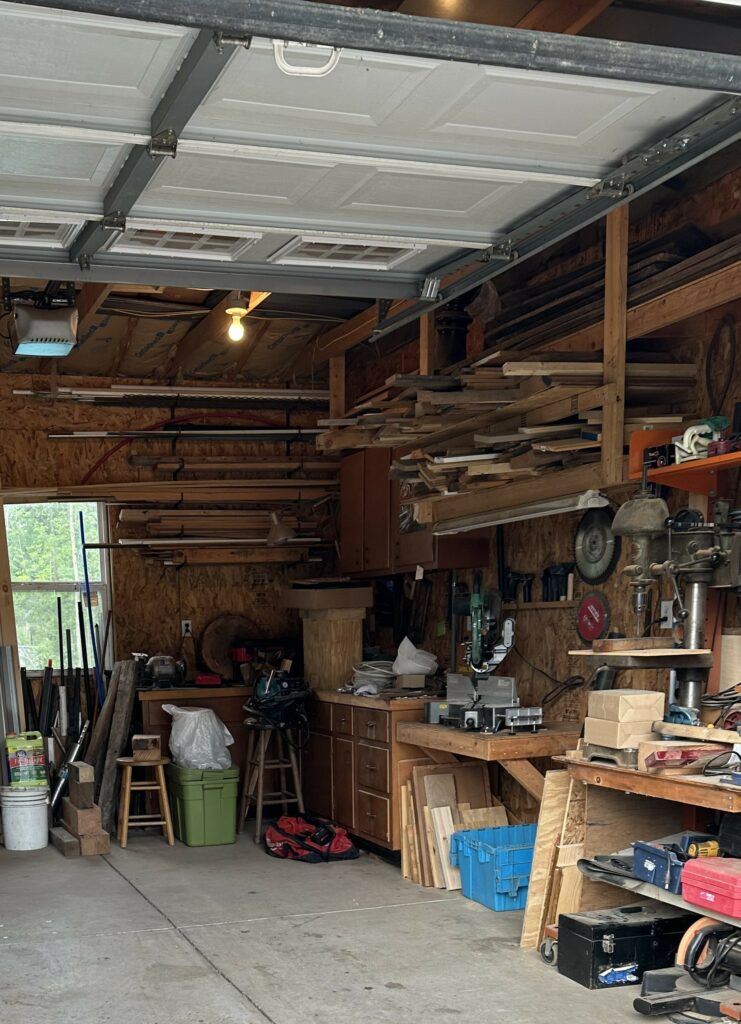 Digging In
As we emptied the shop we also built a new sub-floor. We needed it completed so that we could frame the walls, and install the doors to secure the space. It also allowed us to insulate the floor. The walls were currently OSB, which needed to be removed. We also removed all the insulation to allow us to rewire space.
We framed in the front wall to include a new door and window. On the back wall, the we converted the window to a door. The dividing wall needed standard framing. This needed to be a fire rated wall, in this case 2 sheets of 5/8 rated drywall. We had to selectivly drywall so that we could frame the ceiling and closet utility area and get our framing inspection.
It felt good to see the space take shape. Unfortunatly the windows had a long leed time and it's going to be a bit before we see those. Next up will be the electrical and HVAC, and electrical inspection. Good thing I am married to a mechanical contractor!
Thanks for joining me for week two. Don't forget to check out the other participants taking part in the challenge, and also our great sponsors.
https://www.oneroomchallenge.com/weekly-linkups/orcfall2023wk2
Until next week-
Trudi