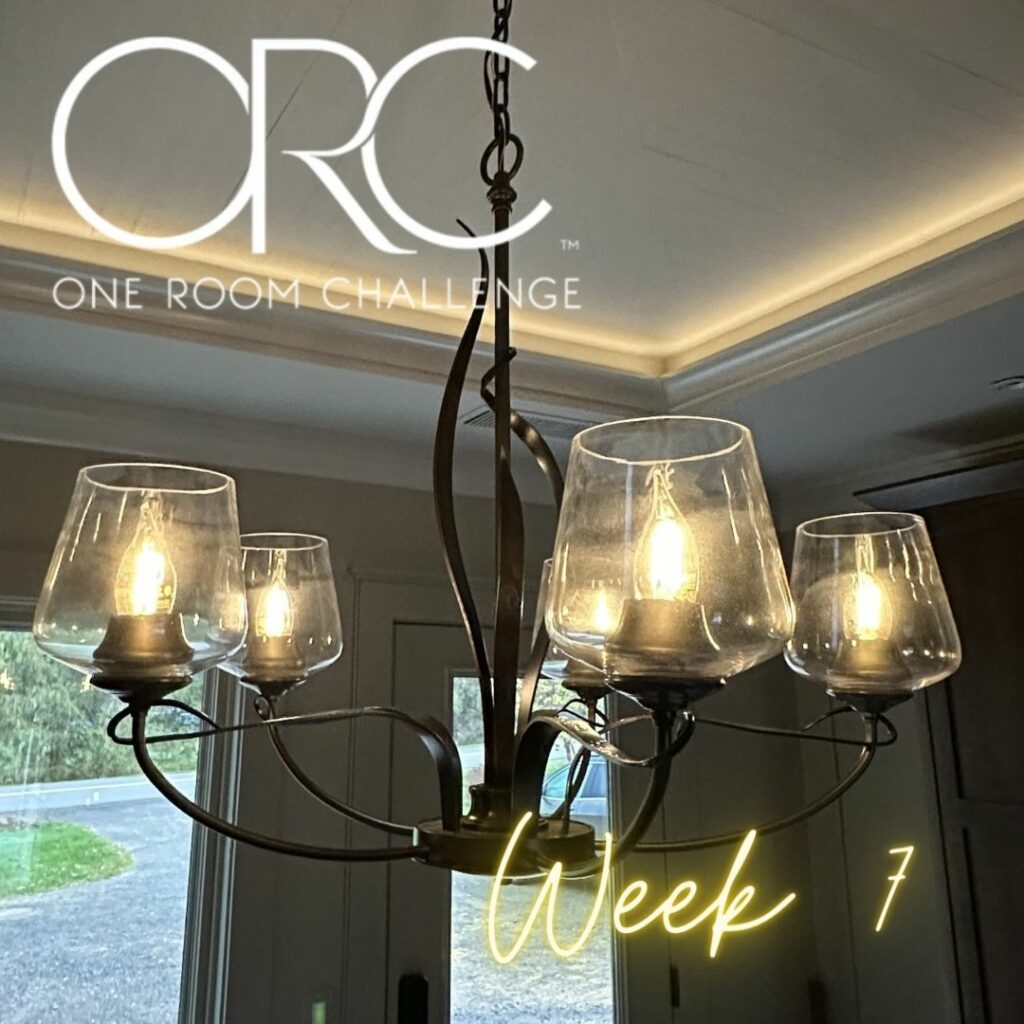 Light it up!
The most beautiful of spaces is nothing without light. Natural light is my first choice. We let as much daylight into the studio possible. Three out of four walls have windows or doors with large lites. sure that On the fifth wall brought in the sun with the addition of a skylight.
Upstate New York is not known for its sunny days, and it's long dark winter nights require their own approach. There are several tricks to combat the lask of sunshine.
Make The Light Work For You
For the bookcase wall, we added a mirrored back with a glass shelf. I also included textured glass in the upper doors. This accomplished several things.
The mirror visually expands the room and reflects light back into the space.
The glass shelf keeps the space open and visibly lighter. A wooden shelf would have blocked your sightline, dividing the space.
The glass in the upper doors breaks up the wood front and adds interest. Lighting this glass from inside of the cabinet adds a bit of sparkle as the texture of the glass move the light around.
A Wash Of Light
Wall washing is when the lights are angled towards the subject we want to highlight. The light is washing over the objects. This is a great way to softly light a room as the light will be reflected back into the spaces. Try this if you want to accent moldings or cabinetry. Consider using this technique to light artwork in an entry hall. It elevates the space while also creating a relaxed mood.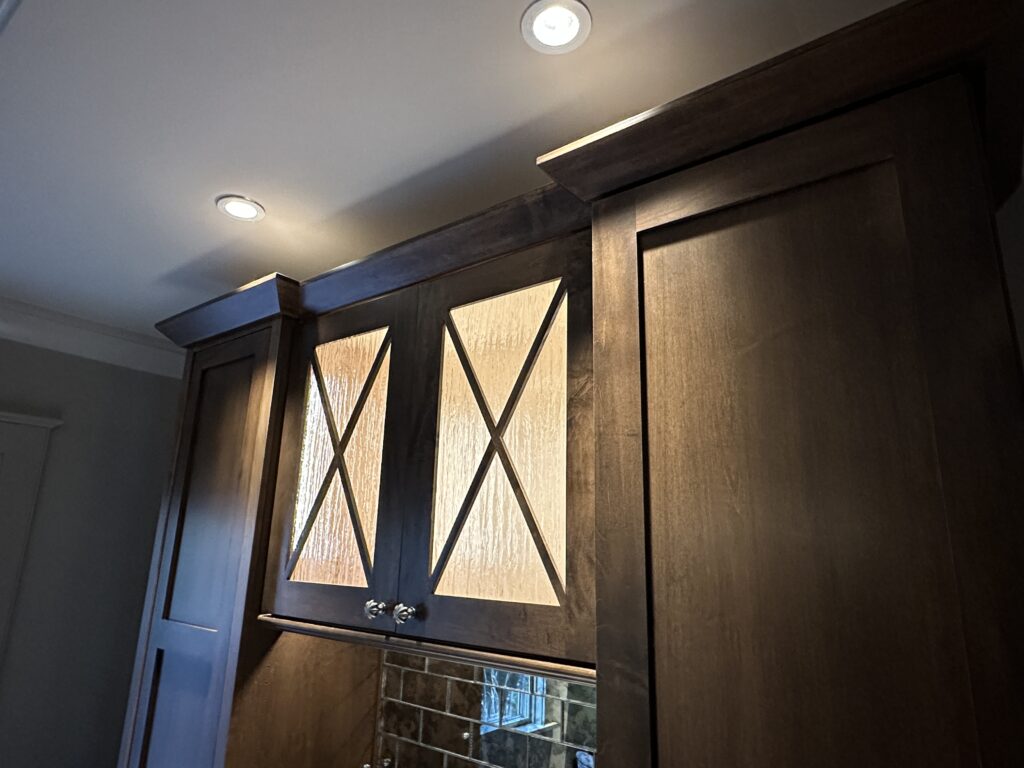 Don't Forget To Have Fun
You shouldn't count on decorative fixtures for task lighting. But, don't discount the power they have in a room. Think of a beautiful chandlier as the crown atop a queen. Your room needs that final piece. In my case it was the 5 Arm Flora Chandlier in Dark Smoke from Hubbardton Forge.
https://hubbardtonforge.com/flora-5-arm-chandelier-103040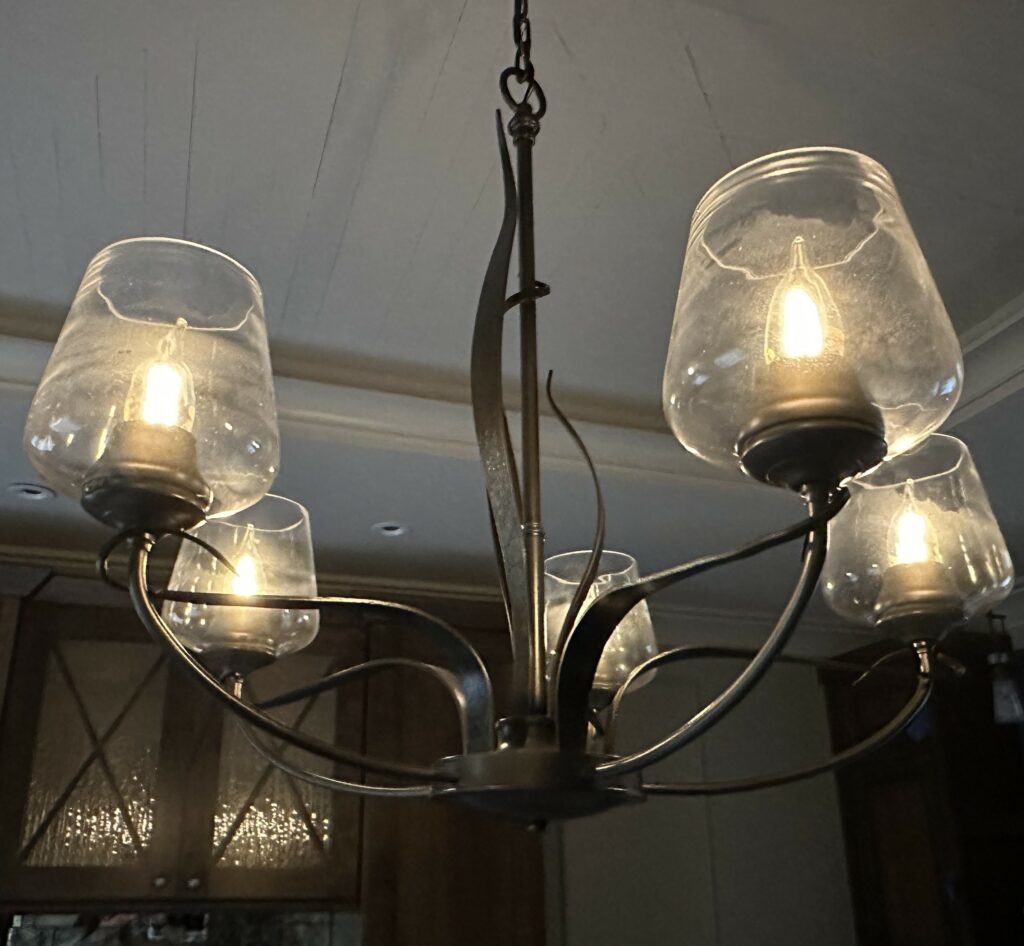 Different Moods Different Layers
There is no one perfect light that works for everything. Lighting should be approached as layers. You could look at this as the types of lighting- accent, task, decorative. As you turn different lights on or off together you'll create different moods or scenes. In the studio we used controls by Lutron to program and control the scenes. I wanted to be able to showcase the ambiance that something as simple as dimming a fixture can achieve. You'll see this in next week's reveal.
Although it is possible to add lighting to a completed space, it is easier to include it during the rough construction. If you remember in Week 3, we spent a lot of time running wires. The lighting plan was part of the original design and, It was carefully reviewed before any construction started.
Bonus
A well lit space is good for your health. It is obvious that a well lit space is safer. No one likes to enter a dark space or fumble for a switch. But, I am talking about something deeper. When you feel safe you are calmer. When you enter a space that nurtures your safety and well being your body relaxes. Being relaxed is good for your health. Good lighting is important for creating a healthier home.
I can't wait to share the finished studio with you next week. Please take some time to chek in with the other participants and all of our great sponsors.
Trudi